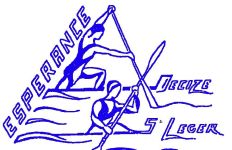 ESPERANCE CANOE DECIZE ST LEGER DES VIGNES
The club was created in 1947. From 1960, the forces create the first building in hard then comes the time of the construction of the current building (years 70 - 80). Since ever, Esperance Canoe Decize St Léger des Vignes is a competition club. He has had 7 athlete participations in the Olympic Games since its inception. In 2000, the club hired a salaried coach (job sustained in 2009). For many years the club ranks in the top 10 French online racing clubs.

Canoeing and our club are values ​​that we must share and share with all our members. These values ​​are: - Respect for others and the environment,
- Solidarity and mutual aid,
- The transmission of republican values,
- The surpassing of oneself, the taste of the effort and the discovery,
- Education through our practices and the transmission of knowledge,
- Sharing our shared passion and the pleasure of sailing.

In respect of the values ​​that bring us together, our missions are:
- Make the practice of canoeing accessible to all,
- Participate in the sporting, tourist animation of the South-Nivernais basin and contribute to its development,
- Participate in the educational development of young graduates,
- Allow practitioners to progress by offering a quality pedagogy while ensuring the safety of everyone, & - Train successful competitors and enable them to reach the highest level.